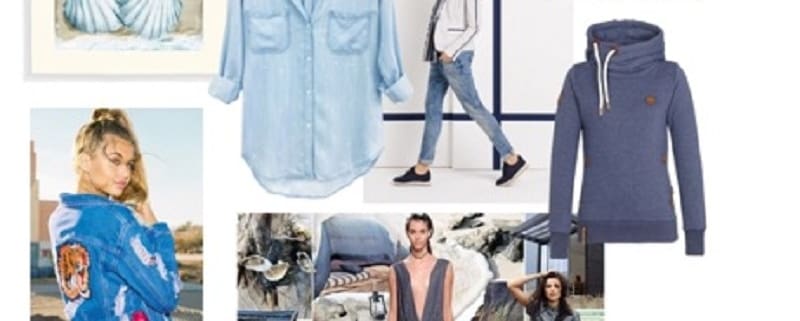 Denim is always trendy. Niet alleen als broek maar ook als denimjack, spijkerblouse, rok of jurk! Denim is onmisbaar in onze kledingkast. Welke jeans is trendy? En welke spijkerstof items mogen niet ontbreken in onze garderobe?
Raw edges zijn een grote trend
De spijkerstof wordt afgesneden en niet afgewerkt met een zoom. We zien dit veel bij broeken, rokken en shorts. Raw edges is een term die wordt gebruikt voor de rafels die dan zichtbaar zijn. Deze jeans trend is stoer en past bij een boho look.
Cropped jeans zien we dit seizoen veel
Deze jeans worden als driekwart broeken gedragen en net boven de kuit afgeknipt of omgeslagen. Draag er een witte blouse op of een gestreepte coltrui. En een paar platte loafers of sandalen. Deze jeans zijn er in diverse wassingen, in het wit en in de lentekleuren.
Denim diversity, oftewel kleurverschillen
Diverse tinten indigoblauw in één broek, blouse, jurk of rok is een nieuwe trend. Net als verfspatten, patronen of sterren. Het is er allemaal dit seizoen. Naast de prints, poederpastel, bleached denim en de destroyed look. De variëteit in denimstoffen is nog nooit zo groot geweest!
Boyfriend, biker & mom jeans
De modellen lopen uiteen van boyfriend jeans met rechte pijp en loose fit (tegenhanger van de skinny), biker jeans met kniedetails en mom jeans met een hogere taille en taps toelopende pijpen voor een vrouwelijke look.
Geborduurde denim is super hip!
Spijkerjasjes met geborduurde rug, een denimblouse met kleurige bloemen en broeken met vlinders, felgekleurde bloemen, teksten of patches. Vrolijkheid ten top bij deze DIY (Do It Yourself) trend. Je kunt de patches kopen of de creativiteit aan de ontwerper overlaten.
Denim op denim, ton sur ton
Draag donkere en lichtgekleurde jeans bij elkaar om een modieuze spijker-outfit te creëren. Deze lente is ton sur ton helemaal trendy. En dat geldt zeker voor denim!
Jeans is meer dan een broek!
Denim is niet alleen die stoere jeans! Dit voorjaar zien we rokken, jurken, gilets, blouses en zelfs salopettes (tuinbroeken)!
https://zout-zoutelande.nl/wp-content/uploads/2020/07/denim_zoutelande.jpg
647
800
admin
https://zout-zoutelande.nl/wp-content/uploads/2020/07/zoutelande-logo.png
admin
2017-05-16 13:15:14
2020-07-27 13:19:43
DE DENIM TRENDS VAN 2017